From Surplus to Sold - Driving the future of used equipment remarketing
Seemingly constant innovation, disruption and technological advances instills a whirlwind atmosphere in the equipment dealer industry. Now more than ever, equipment dealers must explore the new frontiers opening before us and evolve their business model to control their destiny. What new markets, tactics and technologies can be used today to future-proof your dealership?
This year will unite all corners of the industry to deliver a pro-active, forward-thinking agenda to help ensure that the potential for growth is not missed, and that the issues and challenges faced by the industry can be overcome.
With a new look. New format. Twice the educational content. Educate, connect, and advance your business, your employees and yourself. Two days of need-to-know industry strategies filled with workshops, panel discussions, and keynote presentations by cutting-edge industry thought leaders. This is an event you don't want to miss!
We hope you'll join us this fall, November 19-21, 2019, at the Westin Kierland Resort!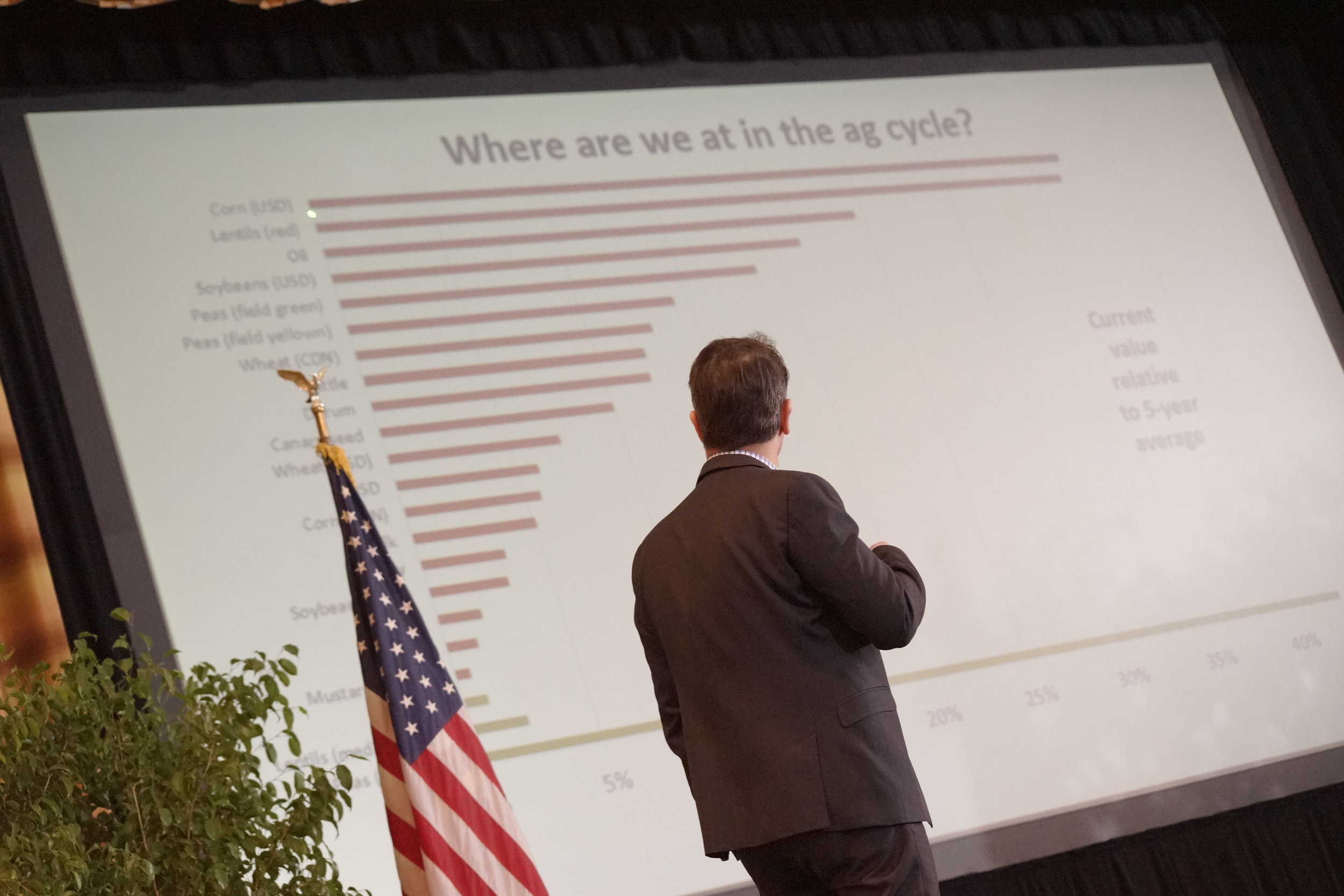 Schedule of Events
Maximize Your Takeaways
New this year, we will feature two days of inspiring talks that will deliver insights, strategies, networking and motivation to drive growth like never before. And of course, that comes with the optional Fall Classic Golf Tournament, two nights of great parties and an industry awards banquet.
LEARN
You'll leave NA Dealer 2019 with pages upon pages of actionable tactics that you can apply the minute you get back to your dealership, plus tons of strategies that you can bring back to your team so that they - and your business - can grow better.
GROW
You'll be among your peers with dealers who spend every day grappling with the same tough problems and challenges that you face daily. At NA Dealer 2019 you'll find proof that you're not alone.
SUCCEED
We don't just give you the knowledge to take your dealership to the next level - we inspire you to actually do it. Hear the latest ideas from spotlight speakers and dealer panels.
SUPPORT
Come out and enjoy networking on the links while supporting the Western Equipment Dealer Foundation (WEDF). That's right! All money raised goes toward the WEDF, which supports educational programs and scholarships for the benefit of dealers, employees and the equipment industry. Networking, fun in the sun, and raising money all at the same time!
Another great way to support the WEDF and CEDF is through the silent and live auctions at the conference. A fun and exciting way to give back to the industry that has given so much to you.
CELEBRATE
There's no reason serious business has to be such serious business. On top of the learning, join us as we celebrate dealer accomplishments at the evening banquet. From Dealer of the Year, to the Safety and Loss Award winners, this is our evening to celebrate our industry. A great time for networking and having fun as we celebrate the fruits of your labor. After all… You help feed the world and it's a big deal…you are a big deal…our industry is a big deal. Let's celebrate!
We appreciate our sponsors for their dedication and contribution to the North American Dealer Conference. Sponsors play an integral role bringing registrants together to discover and share ideas while connecting with their brand on a more personal level.
Location
Westin Kierland Resort & Spa
Enjoy the Essence of Arizona
This inspiring retreat, located in the heart of "new" Scottsdale, will fill you with a sense of old Arizona and delight you with a fresh, modern destination.
Exclusive NA Dealer 2019 | Only $179 per night (plus applicable taxes)
Use this special link and book your hotel room directly at the exclusive NA Dealer Conference rate.